The power of European engineering: how ANavS innovates the precise positioning market
23 / 10 / 2020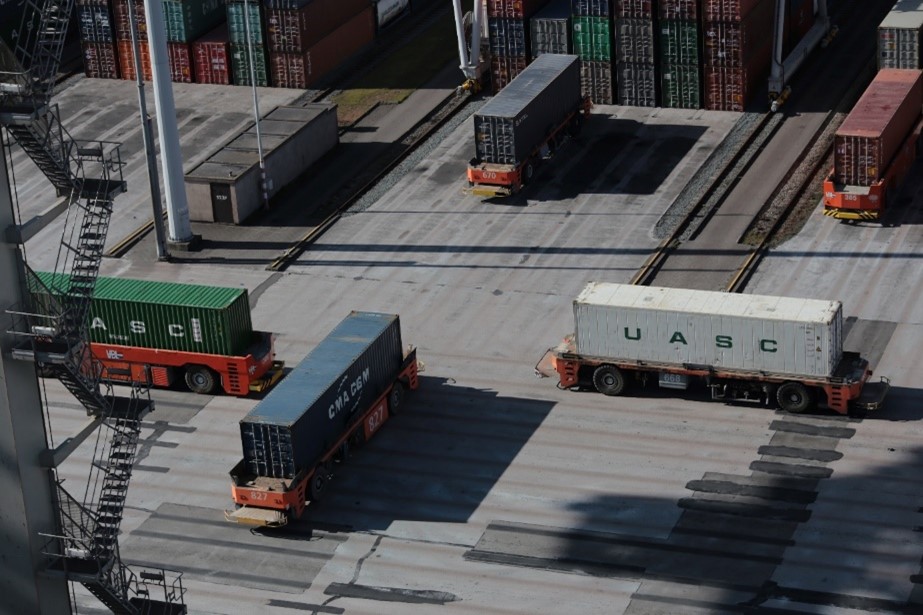 Start Ups
To showcase what is happening at the forefront of the positioning and navigation market, GNSS.asia has interviewed one of the key industry players – Advanced Navigation Solutions, ANavS GmbH. The firm has shared exclusive insights about its latest technical developments, business experiences, and plans for the future.
Interested to bring your GNSS SME's story on Asia? Write to us at hello[at]gnss.asia!
Please, give us a brief introduction to your company. What is ANavS's competitive advantage?
ANavS is based in Munich, Germany, and has three lines of business: precise positioning systems, high-accuracy maps, and snow monitoring. Our main products are the ANavS Multi-Sensor RTK system, ANavS RTCM station, ANavS Sensor Fusion Software, and ANavS snow monitoring station.
ANavS is in the B2B sector and almost every automotive supplier in Germany has already bought one of our precise positioning systems. In addition to the automotive industry, other markets that we target include robotics and automation, maritime, unmanned aerial vehicles (UAVs), surveying, and hydrology (snow monitoring for power plants). Our firm also has numerous universities and research institutes as clients. The typical customer uses our positioning systems for navigation, advanced driver-assistance systems (ADAS), autonomous driving, or simply as a reference system for positioning.
The ANavS positioning systems include very innovative proprietary patented algorithms and methods for real-time kinematic (RTK), precise point positioning (PPP), and sensor fusion. The newest artificial intelligence (AI) approaches are used for segmentation of camera/LiDAR images and provision of semantic information.
The core of our positioning systems is modular and flexibly configurable sensor fusion. This means that the sensor set-up can be adapted based on the customer's accuracy requirements and cost expectations. ANavS supports a very broad range of positioning sensors including GNSS, INS, wheel odometry, camera, LiDAR, and UWB-based Local Positioning System (LPS)/Real-Time Locating System (RTLS).
The ANavS positioning systems are offered with various interfaces (CAN, Ethernet, USB, UART, WiFi, and LTE) and have a low size, weight and power (SWaP) consumption. The ANavS Wizard and the ANavS GUI make the installation and operation also particularly intuitive and effortless.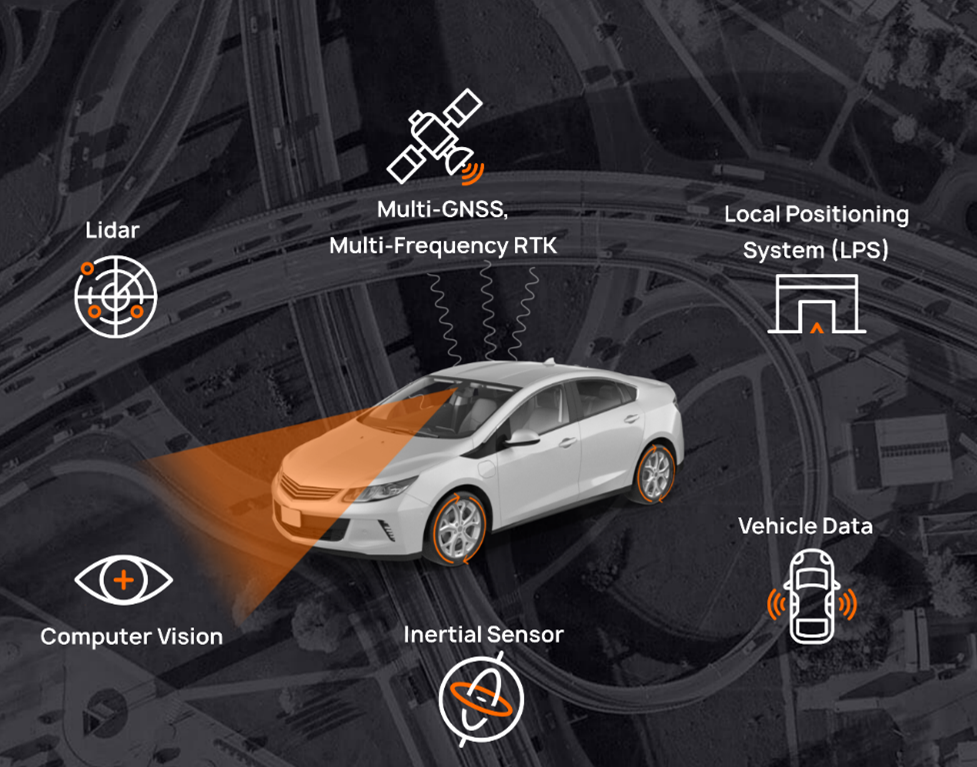 Can you give a quick introduction to one of your products? What makes this product stand out?
The most powerful product from ANavS is our modular and flexibly configurable sensor fusion software. It provides precise position, velocity, and altitude information at any location and environment, as well as a map with semantic information. The sensor fusion combines the raw data from up to 3 multi-frequency, multi-GNSS receivers, an inertial measurement unit (IMU), a controller area network (CAN) interface for getting wheel odometry measurements, a camera, and a LiDAR. In addition, the newest ANavS patented RTK and PPP algorithms and an AI-based semantic segmentation of LiDAR point clouds are used for data processing.
The GNSS/INS/ODO tightly coupled RTK positioning is performed within the ANavS Multi-Sensor Module. The ANavS camera/ LiDAR simultaneous localization and mapping (SLAM) and the deep learning based semantic segmentation are performed on an Nvidia Jetson AGX Xavier. The pose information obtained from the camera/LiDAR SLAM is fed into the Multi-Sensor RTK module to obtain accurate pose information even in environments without GNSS signal reception, e.g. in garages or tunnels.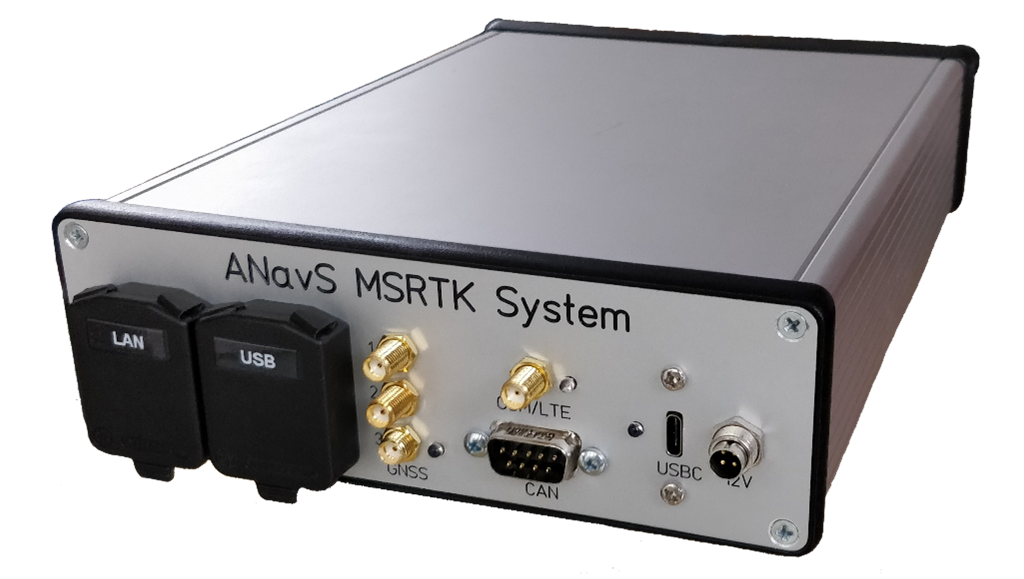 What benefits and advantages would this new technology bring in the field of robotics?
The ANavS Multi-Sensor RTK positioning module and the modular and flexibly configurable sensor fusion have several advantages.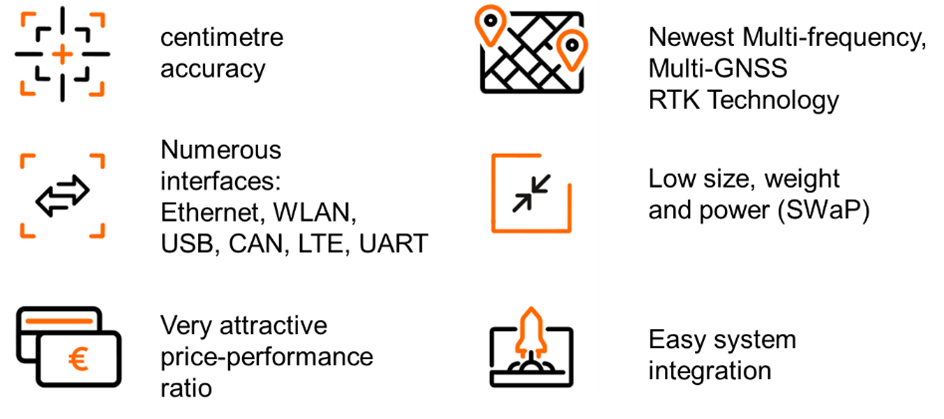 The Multi-Sensor RTK positioning system is an enabler for autonomous navigation and real-time high-accuracy maps. High performance, standardised interfaces, and easy system integration make the product also attractive for mass-market applications.

Galileo has unique selling points such as the High Accuracy Service, Galileo Authentication, and the Return Link – how do you leverage these features to their fullest?
With its positioning systems, ANavS addresses the automotive, robotic, maritime, and UAV markets, all of which require accurate, reliable, and secure positioning data. Therefore, the Galileo High Accuracy Service (HAS) and Galileo Signal Authentication are of particular interest for ANavS.
The advantage of PPP over RTK positioning is that it does not need any measurements from a reference station. The ANavS Multi-Sensor PPP module will fully benefit from the Galileo HAS corrections of the satellite positions, clock offsets, code, and phase biases. The Galileo signal authentication is beneficial for both the ANavS Multi-Sensor RTK and PPP modules. However, one advantage of RTK over PPP will remain – the faster convergence, required for multiple applications.
What were your experiences in the Asian market so far?
ANavS was a project partner in the project "Continuing Building Links between Europe and South-East Asia" (BELS+). The aim of the initiative was the implementation of a fully equipped GNSS NAVIS Demo Centre in Hanoi, Vietnam, and the support of European companies in their business activities in South-East Asia.
As part of the project, ANavS demonstrated the performance of its Multi-Sensor RTK positioning modules in the ASEAN region (Fig. 6 and 7). Our firm also took part at various conferences and workshops, e.g. the MGA conference in Manila (2016), the FIG conference in Hanoi (2019), and the Workshop on GNSS Technologies and Application for a Sustainable Development in Bandung, Indonesia (2019). Through BELS+, ANavS managed to develop a name and presence in the ASEAN region.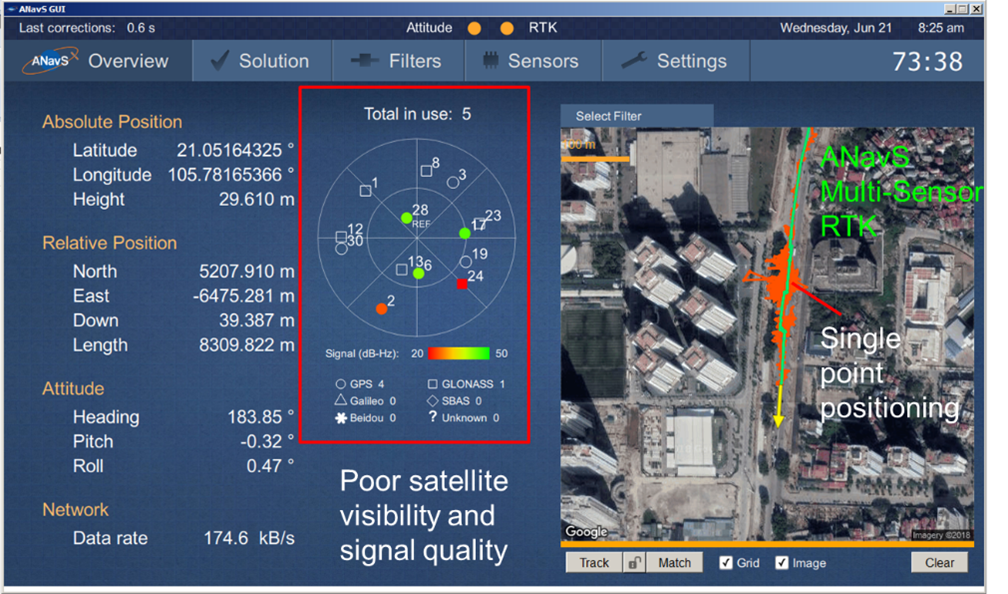 What are your ambitions in Asia for the next five years, and how could GNSS.asia help you to achieve them?
ANavS is very interested in the Asian market and would like to triple its turnover in Asia within the next 5 years. GNSS.asia could be very valuable for ANavS as it has close links to numerous Asian players and could serve as a door opener for ANavS.
How did COVID-19 affect your company, both in terms of demand for your products and how your team had to adapt to continue working?
Social distancing and wearing of masks are two important measures to prevent a dramatic increase in the number of COVID-19 cases. The monitoring of the distance between people is done today with smartphones that measure the attenuation of the Bluetooth signals. Unfortunately, these measurements are not very accurate and do not provide any information on the orientation of a person. This issue could be solved with sensor fusion offered by ANavS and could represent a brand-new market for our company to explore.
Yet, the COVID-19 had a detrimental effect on many of our existing markets, especially our business with automotive customers. With our systems being integrated into test vehicles for autonomous driving, a drop in demand for those cars had a considerable negative impact on our sales. In other application areas, however, we observed smaller effects.
Our team was in home-office between April and June, but we managed to keep the agility of the workflows with the help of modern cooperation software such as Slack, Microsoft Teams, etc. Therefore, the company's processes were not affected severely, and during the summer months, the situation improved significantly. Now, however, with the risk of the second pandemic wave, we take all the precautions to maximise the safety of our team.
Interested to bring your GNSS SME's story on Asia? Write to us at hello[at]gnss.asia!
You can learn more about ANavS on their website.