EU-India Roundtable Meeting on Collaboration Opportunities
06 / 12 / 2018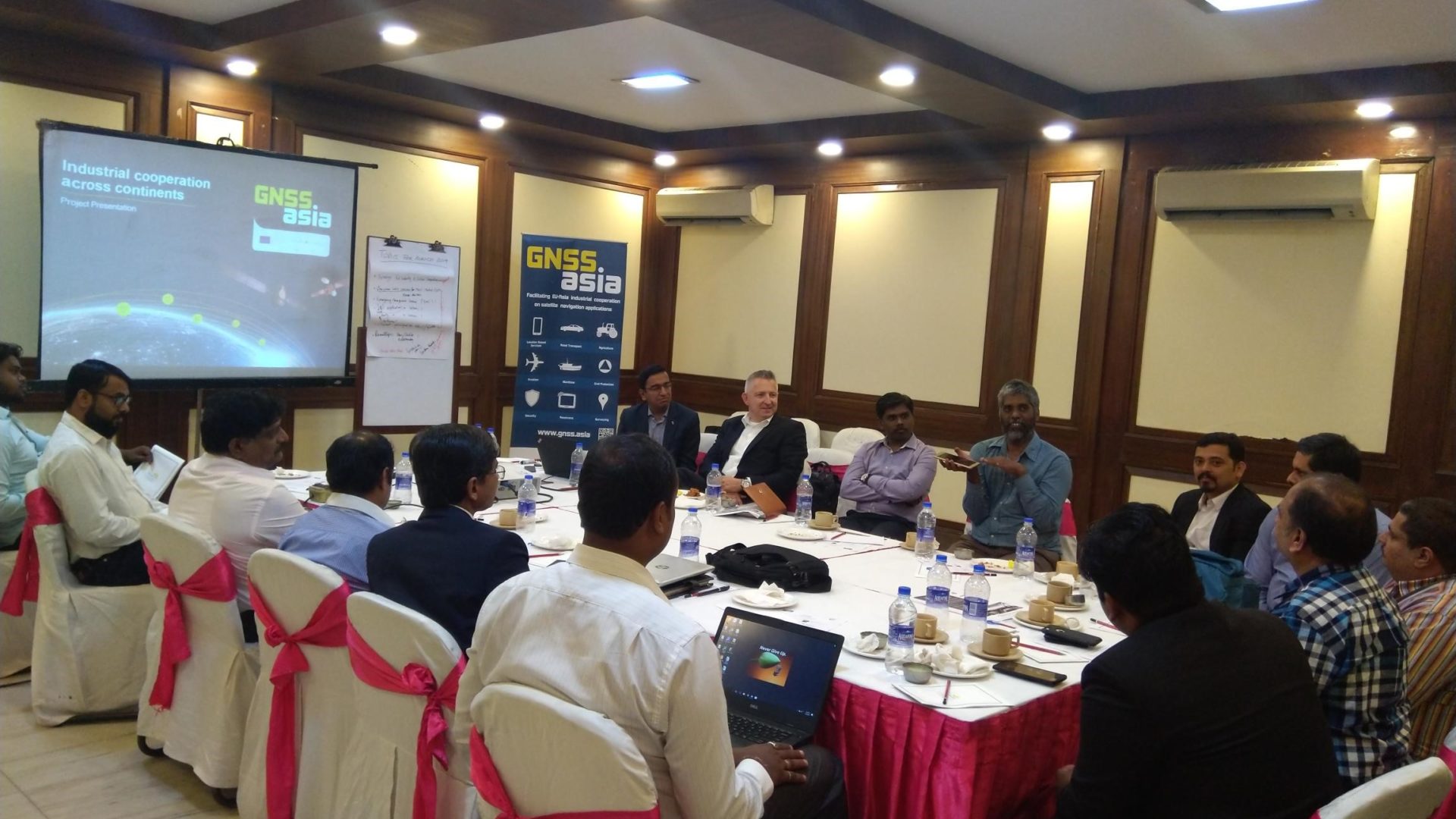 Image Roundtable
Asian news
On the 6th of December, GNSS.asia organised a roundtable meeting on EU-India industry collaboration opportunities in satellite navigation, which took place in Bangalore. The event gathered seventeen participants, including both industrial and institutional players.
Rainer Horn, Global Coordinator of GNSS.asia presented the project and discussed collaboration opportunities with Indian delegates, focusing on GNSS.asia's Talent Cultivation services and the facilitation of an Indian industry delegation to Europe in March 2018. Participants had a particular interest in low power GNSS solutions for the mass market, emergency management services, IoT applications & security and R&D topics.
GNSS.asia announced its plans to organise a Galileo Hackathon in Bangalore on March 16-17, 2019, which gained a considerable interest from the industry.