Vibrant December: the European Space Week and User Consultation Platform 2020
19 / 11 / 2020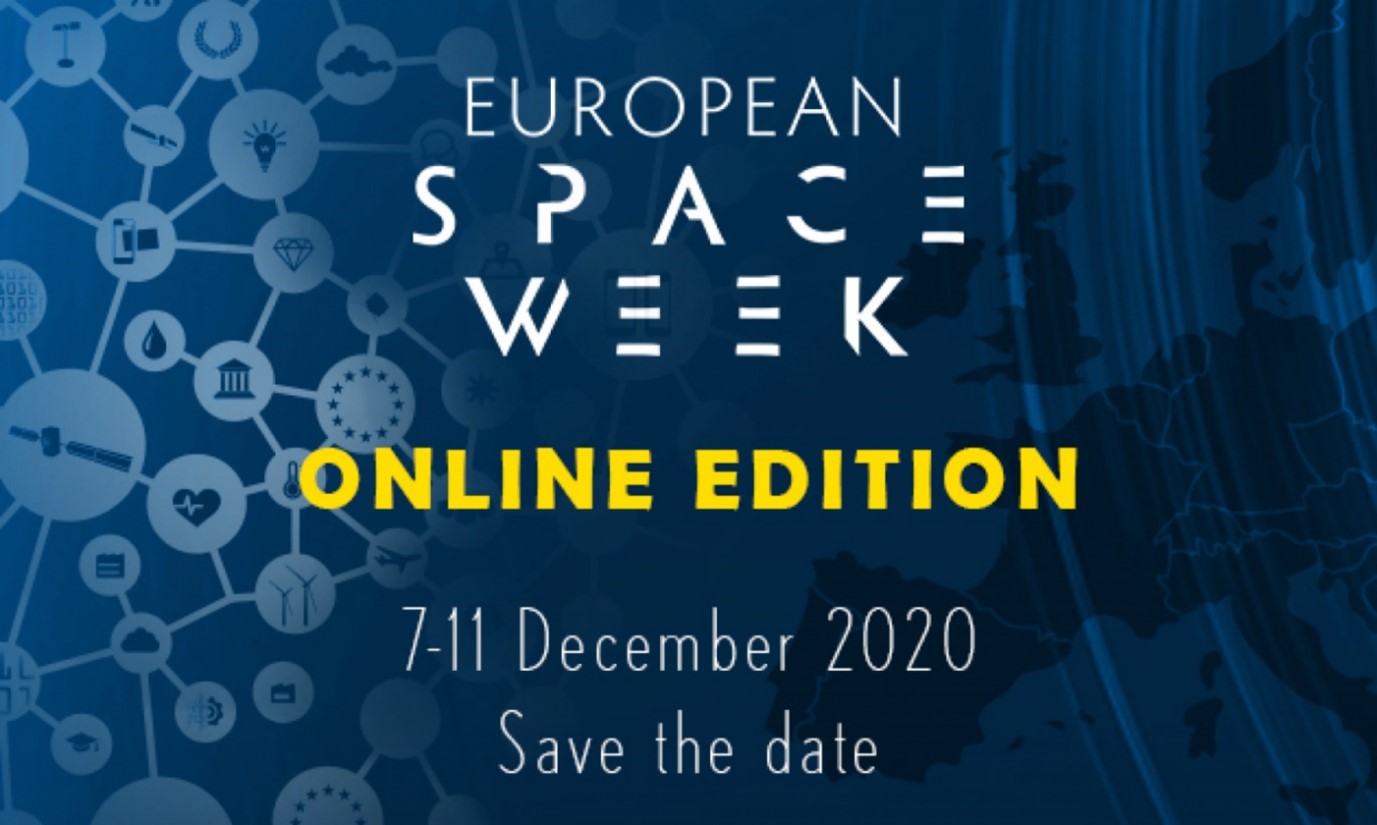 Event news
Also this year, the European Space Week (ESW) opens its doors to the public on 7-11 December, this time in a fully virtual format! It will be preceded by the annual User Consultation Platform a week before on 1-2 December.
The Space Week promises to be the top European space-focused event of the year with an engaging and diverse programme. The agenda includes various keynotes, workshops, plenary sessions, and even awards ceremonies.
Among others, there will be discussions on the EU Space Programme in the context of its impact on the economy and society as well the synergies between Galileo, EGNOS, GOVSATCOM, and Copernicus for driving innovation for sustainable economic growth.
One week before the EU Space Week, insights on user needs and requirements will be gathered at the User Consultation Platform on 1 and 2 December, covering market segments such as Road, Agriculture & Forestry, Natural Disasters & Emergency Response, Geomatics & Urban Planning, Public Transport, Maritime & Ocean Monitoring, Infrastructures, Rail, Mass Market, GNSS for Space Users, and Aviation & Drones.
The results of this consultation will be presented at the EU Space Week on 7 December during the User Consultation Platform (UCP) plenary session.
Learn more and register here for the User Consultation Platform and the European Space Week.